Cadillac Locksmith Near Me
Undoubtedly, it's inevitable that you will face unforeseen circumstances, such as locking yourself out of your Cadillac or breaking your key in the ignition. That's why, when you're suddenly stuck, you need a Cadillac locksmith who can assist you immediately. Providing quick Cadillac car key replacement and programming is what we do at The Key Crew. Our expert automotive locksmiths can program and cut the Cadillac XT5, Escalade, and other models. Additionally, we have most Cadillac key fobs in stock to service your needs right away. Call us today!
Cadillac Car Key Made San Diego
Cadillac keys can be made both in-shop and on the go by our mobile technicians. With over 20 years of experience, The Key Crew can easily and quickly duplicate and program your key fob. Furthermore, even if you do not have the original key, we can easily replace it using our high-tech equipment.
Are you interested to see what your Cadillac replacement key fob will cost? Request a free quote!
You may be locked out of your Cadillac if you lose your keys or the locks malfunction. However, there's no need to stress because The Key Crew has the skills and equipment to help you get back into your Cadillac quickly. Additionally, you can visit our shop or we can come to your location.  Additionally, if your car key is lost or stolen, we can reprogram your new key so that only your new key fob unlocks your vehicle. Regardless of the situation, you can trust our team to assist you promptly so that you can get on with your day. Call us today!
We Repair and Replace Cadillac Door and Trunk Locks
A Caddilac lock may require repair due to various factors, including age, damage, or weather. Whatever the reason, a malfunctioning lock makes your Cadillac vulnerable to thieves. Additionally, it is just a matter of time before the lock fails and you're stranded.
Since 1998, the Key Crew Cadillac locksmiths have specialized in automoitve locks and keys. As well as having the right tools, replacement locks, and equipment, we ensure the job gets done right. In addition, we will make sure your Cadillac locks will be in proper working order, maintaining the safety of your vehicle.
Are you interested to see what it will cost for your lock repair?  Contact us today!
Cadillac Ignition Repair and Replacement
Key Crew mobile Cadillac locksmiths can reach you fast if your key is broken or stuck in your ignition. With over 20 years of experience, our team of highly-skilled technicians can quickly replace or repair your ignition onsite. 
Are you wondering how much your Cadillac ignition repair will cost?  Request a free quote!
Re-Shell and Replace Cadillac Key Fob Shell Cases
Cadillac key fobs can still work, but they may have damaged cases or buttons. However, it is possible to relocate the internal circuitry of your old key fob into a new shell case. Additionally, you may save some serious money by using this option.
Would you like to know if this service is available for your broken Cadillac key fob shell case? Call us today!
1. Cadillac was the first brand to introduce luxury to the public. The company was able to mass-produce vehicles with enclosed cabins. In 1910, this was not an easy task.
In addition, Cadillac released the first car with electric lights.  They even had high beams. It was a technological breakthrough that no one had attempted before.
2. If you are a fan of older cars, you probably know that you must crank them manually to start them. Leland, who founded Cadillac, thought about inventing an electric starter after a family friend was hurt and later died from hand-cranking his car.
However, it took a decade for Cadillac electric starter to make its first appearance. Despite these delays, Cadillac electric starters were well received. After all, today's cars come with electric starters.
 3. The presidential Cadillac is an impenetrable fortress. It is one of the most secure vehicles in the world. There's even a plane for the presidential Cadillac, which follows the President wherever he goes.
The vehicle is heavily armored and built to withstand attacks. The newest version comes with the following features:
Glass with a thickness of five inches

Doors that are eight inches thick

Using titanium and ceramics to construct the body

A bombproof plate around the underside
San Diego's #1 Cadillac Locksmith
Models We Program and Cut Key Fobs
Are you looking for an Cadillac replacement key fob for a model not listed here? Contact us today! We are available to discuss your situation and suggest a course of action that is right for you.
Cadillac Allante keys
Cadillac ATS keys
Cadillac Brougham keys  
Cadillac Fleetwood keys
Cadillac Catera keys
Cadillac Cimarron keys
Cadillac Concours keys
Cadillac CTS keys
Cadillac CT6 keys
Cadillac Deville keys
Cadillac DTS keys
Cadillac Eldorado keys
Cadillac ELR keys
Cadillac Escalade keys
Cadillac Seville keys
Cadillac SRX keys
Cadillac STS keys
Cadillac XLR keys
Cadillac XTS keys
Cadillac XT3 keys
Cadillac XT4 keys
Cadillac XT5 keys
Cadillac XT6 keys
Voted BEST San Diego Locksmith 7 Years
"All of our local locksmiths actually face a rigorous 50-Point Inspection, which includes customer reviews, history, complaints, ratings, satisfaction, trust, cost and general excellence." 
AAA Contracted Since 2004
San Diego's Trusted Cadillac Locksmith
Choosing a locksmith you can trust for your Cadillac key fob replacement or repair is essential. Since 2004, we have been working as an AAA certified locksmith, contract station AAA 496. All our technicians are licensed, fingerprinted on a state and federal level, and vetted through AAA's extensive background checks. We are the only San Diego locksmith who can make that claim. Moreover, each team member is fully committed to customer satisfaction and goes the extra mile to ensure your satisfaction.
You know that when you call The Key Crew:
Your information is secure and confidential
Licensed and insured
Our company only uses top-quality products
Customer satisfaction is our #1 priority
Are you a AAA member? Let us know. We can apply their discount to your total.
San Diego's Trusted Cadillac Locksmith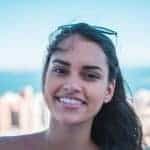 Lily Wilde
When I showed up here yesterday they were not walking out the door to leave due to Covid 19, they we're already out the door but the fellow asked me what I needed and I told him about the jammed lock on my Isuzu that was sitting in front of him.  To my surprise he jumped right in and tackled it and less than five minutes later, and for a pittance, we were both on our way.  Now that's taking care of your customers.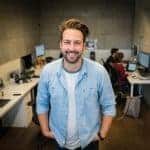 Dan Dukes
Because it was the cheapest for a key cut!
For customer service because Jimmy & Michael took us in last minute & were both very friendly!
Last, but not least, 5 star because of in and out service & Michael double checked his work before he let us walk away. He was very efficient & respectful!
We have nothing bad to say about them at all.
Very Nice people. I highly recommend coming here!
Serving San Diego and Surrounding Areas
Mobile Emergency Locksmith Available 7 Days a Week
Mobile Services: 10am-8pm
Shop Open 7 Days a Week
Monday-Sunday: 10am-6pm
Our shop is conveniently located at:
3501 Adams Ave, Suite B
San Diego, CA 92116
FREE & convenient parking
Serving San Diego and Beyond
You can call on our professional locksmith team anywhere in downtown San Diego and in all of the city's surrounding townships. Our service areas include:
Allied Gardens, Alpine, Bay Park, Bonita, Carmel Mountain Ranch, Chula Vista, City Heights, Coronado, Downtown San Diego, East County, El Cajon, Hillcrest, Jamacha (SD), Kensington, La Jolla, La Mesa, Lomita, Mira Mesa, Mission Valley, National City, Normal Heights, North Encanto, North Park, Ocean Beach, Old Town, Pacific Beach, Point Loma, San Diego, Santee, Skyline, Torrey Pines, University Heights.
91901, 91902, 91942, 91945, 91950, 91977, 91978, 92037, 92093, 92101, 92102, 92103, 92104, 92105, 92106, 92107, 92108, 92109, 92110, 92111, 92113, 92114, 92116, 92117, 92118, 92119, 92120, 92124, 92126, 92132, 92134, 92136, 92139, 92140, 92141, 92145, 92147, 92155, 92161, 92182, 92187