Chrysler Locksmith Near Me
You don't always anticipate unforeseen circumstances, like when you lock yourself out or when your keys become lost. The Key Crew automotive locksmith has been assisting Chrysler owners since 1998. Whenever you need a Chrysler car key replacement, lock repair, or ignition replacement, we can help. Request a free quote!
Chrysler Car Key Made San Diego
The Key Crew offers mobile San Diego Chrysler key locksmith assistance and in-shop services. Our experienced technicians can duplicate and program your Chrysler car key fob. Of course, if you do not have the original key fob, we can replace it using sophisticated equipment. Call us today!
Fast Chrysler Locked Out Service Available Now
There are several reasons you may get locked out of your Chrysler, such as losing your keys or malfunctioning locks. Fortunately, The Key Crew has the expertise and technology to help you get back into your vehicle quickly. Also, if you need a duplicate Chrysler key fob, we have all the tools to cut and program new keys on the spot.  Moreover, just in case your old keys end up in the wrong hands, it is possible to reprogram the key fob to ensure that it is the only key that can unlock your automobile. Count on our team to assist you quickly. Get a free quote now!
Key Fob Programming and Remote Programming for Chrysler's
Chrysler's Door Locks and Chrysler's Trunk Locks Repaired
Many factors from age, damage, or weather can cause a car lock to need repair. Unfortunately, your Chrysler becomes a security risk and an easy target for thieves when the lock stops functioning. Moreover, it is just a matter of time before the lock fails and you're stuck in a lockout situation. Since 1998, the Key Crew locksmith technicians have worked on Chrysler's lock and keys. In addition, we have the proper tools, replacement locks, and equipment needed to get the job done right. Whether you are replacing your Chrysler's door locks or repairing your existing ones, when you work with us, we will ensure your vehicle locks will once again be in proper working order. Are you interested to see what it will cost for your lock repair?  Get in touch with us today.
Ignition Repair & Replacement for Chrysler
If your Chrysler key breaks or becomes stuck in the ignition, a Key Crew mobile car locksmith can be at your location fast. With over 20 years of experience, our team takes pride in the quality of service we provide. Are you interested in receiving an estimate to repair your ignition? Call us today!
Re-Shell and Replace Broken Chrysler Key Fob Shell Cases
Some Chrysler key fobs still work, but the case is damaged, or the buttons need replacing. Sometimes, The Key Crew can move the internal circuitry of your old Chrysler key fob into a new shell case. More importantly, you might also save some serious money by taking advantage of this option. Would you like to know if this service is available for your broken Chrysler key fob shell case? Feel free to contact us!
Fun Chrysler Facts You May Not Know
1. Thanks to the highways and suburbs built in the 1950s, cars became known as muscle cars, with Chrysler leading the pack. One of the most iconic muscle cars in American history is the Charger, considered Chrysler's most successful muscle car. 
2. In the '20s and '30s, building skyscrapers were all the rage in major cities. Walter Chrysler and William Van Allen wanted to be a part of it and  embarked on a Manhattan project to build the Chrysler Building. Starting on September 19, 1928, and finishing on May 27, 1930, the project cost $20 million.  That would be roughly $285 million in today's dollars.
3. During the 1960s, Chrysler created a space division to be a part of history. They made crucial parts for the Saturn rocket boosters that sent shuttles to space. Chrysler will thus remain synonymous with America's entry into space.
Chrysler Models We Cut and Program Key Fobs
Would you like a replacement key fob for a model that isn't listed here? We can help! Our team is available to discuss your situation and suggest the best course of action.
Chrysler 300 Keys
Chrysler 300C Keys
Chrysler 300M Keys
Chrysler Aspen Keys 
Chrysler Cirrus Keys
Chrysler Concorde Keys 
Chrysler Crossfire Keys 
Chrysler LHS Keys
Chrysler New Yorker Keys 
Chrysler Pacifica Keys 
Chrysler Prowler Keys 
Chrysler PT Cruiser Keys 
Chrysler Sebring Keys 
Chrysler Sebring Coupe Keys 
Chrysler Sebring Sedan Keys 
Chrysler Town & Country Keys 
Chrysler Voyager Keys
San Diego's Trusted AAA Contracted Chrysler Car Locksmith
Choosing a locksmith you can trust for your Chrysler key fob replacement or repair is essential. Since 2004, we have been working as an AAA certified locksmith, contract station AAA 496. All our technicians are licensed, fingerprinted on a state and federal level, and vetted through AAA's extensive background checks. We are the only San Diego Chrysler locksmith who can make that claim. Moreover, each team member is fully committed to customer satisfaction and goes the extra mile to ensure your satisfaction. 
You know that when you call The Key Crew:
Your information is secure and confidential

Licensed and insured

Our company only uses top-quality products

Customer satisfaction is our #1 priority
 Are you a AAA member? Let us know. We can apply their discount to your total.
Benefits of Hiring The Key Crew Locksmith
We have been leaders in the automotive locksmith industry since 1998!  
Our dispatchers can quickly assess lock and key issues and send a highly skilled locksmith to get you back on the road!
Our replacement car keys are cheaper than the dealer.
The Key Crew offers two big advantages over new-car dealers: Our replacement key fob's usually come in at 30-50 percent less than the dealer, price-wise, and since we are mobile we come to you, so you don't have to worry about towing.
You need to trust the locksmith that will have codes to your car, home, and office.
Trust the company that AAA trusts year after year... The Key Crew. We are the AAA locksmiths for San Diego.   All of our locksmiths are licensed, finger printed on a state and federal level and vetted through AAA's extensive background checks. 
This is a claim that our competitors can't make.
We have over 500 verifiable reviews on Google, Yelp and more.
Furthermore, Angies List recommends checking locksmiths reviews before hiring. "The best way to know if a locksmith is trustworthy is to research them in advance. Call them, ask them detailed questions and check their reviews."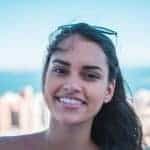 Lily Wilde
When I showed up here yesterday they were not walking out the door to leave due to Covid 19, they we're already out the door but the fellow asked me what I needed and I told him about the jammed lock on my Isuzu that was sitting in front of him.  To my surprise he jumped right in and tackled it and less than five minutes later, and for a pittance, we were both on our way.  Now that's taking care of your customers.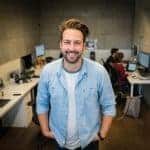 Dan Dukes
Because it was the cheapest for a key cut ($35)
5 star for customer service because Jimmy & Michael took us in last minute & were both very friendly!
5 star because of in and out service & Michael double checked his work before he let us walk away. He was very efficient & respectful!
We have nothing bad to say about them at all.
Very Nice people. I highly recommend coming here!
Serving San Diego and Surrounding Areas
Mobile Emergency Locksmith Available 7 Days a Week
Mobile Services: 10am-8pm
Shop Open 7 Days a Week
Monday-Sunday: 10am-6pm
Our shop is conveniently located at:
3501 Adams Ave, Suite B
San Diego, CA 92116
FREE & convenient parking
Serving San Diego and Beyond
You can call on our professional locksmith team anywhere in downtown San Diego and in all of the city's surrounding townships. Our service areas include:
Allied Gardens, Alpine, Bay Park, Bonita, Carmel Mountain Ranch, Chula Vista, City Heights, Coronado, Downtown San Diego, East County, El Cajon, Hillcrest, Jamacha (SD), Kensington, La Jolla, La Mesa, Lomita, Mira Mesa, Mission Valley, National City, Normal Heights, North Encanto, North Park, Ocean Beach, Old Town, Pacific Beach, Point Loma, San Diego, Santee, Skyline, Torrey Pines, University Heights.
91901, 91902, 91942, 91945, 91950, 91977, 91978, 92037, 92093, 92101, 92102, 92103, 92104, 92105, 92106, 92107, 92108, 92109, 92110, 92111, 92113, 92114, 92116, 92117, 92118, 92119, 92120, 92124, 92126, 92132, 92134, 92136, 92139, 92140, 92141, 92145, 92147, 92155, 92161, 92182, 92187