Ford Key Fob Sale | Save $50
$80 includes programming & cutting
Offer is only good at our shop.
Hurry, sale ends soon.
Benefits of Hiring The Key Crew Locksmith
for your Ford Replacement Key Fob
We have been leaders in the automotive locksmith industry since 1998!  
Our dispatchers can quickly assess lock and key issues and send a highly skilled locksmith to get you back on the road!
Our replacement car keys are cheaper than the dealer.
The Key Crew offers two big advantages over new-car dealers: Our Ford replacement key fob usually come in at 30-50 percent less than the dealer, price-wise, and since we are mobile we come to you, so you don't have to worry about towing.
You need to trust the locksmith that will have codes to your car, home, and office.
Trust the company that AAA trusts year after year... The Key Crew. We are the AAA locksmiths for San Diego.   All of our locksmiths are licensed, finger printed on a state and federal level and vetted through AAA's extensive background checks. 
This is a claim that our competitors can't make.
We have over 450 verifiable reviews on Google, Yelp and more.
Furthermore, Angies List recommends checking locksmiths reviews before hiring. "The best way to know if a locksmith is trustworthy is to research them in advance. Call them, ask them detailed questions and check their reviews."
Convenient Location & 24/7 Mobile Service
Open Monday-Saturday 10am-6pm
Our shop is conveniently located at:
3501 Adams Ave, Suite B
San Diego, CA 92116
FREE & convenient parking
24/7 Mobile Locksmith Services
619-209-3554
Toll Free: 1-877-We-Get-In
(877-934-3846)
Ford Econoline 2004-2013
Ford Edge 2007-2015
Ford Escape 2005-2012
Ford Expedition 2003-2016
Ford Explorer 2001-2015
Ford Explorer ST 2001-2010
Ford F-150, F-250, F350
Ford F-150 2004-2014
Ford F-250 2004-2016
Ford F-350 2004-2016
Ford F-450, F-550, F-650, F-750
Ford F-450 2011-2016
Ford F-550 2011-2016
Ford F-650 2011-2017
Ford F-750 2011-2017
Ford Five Hundred 2007-2011
Ford Flex 2009-2018
Ford Focus 2008-2011
Ford Freestar 2005-2007
Ford Freestyle 2005-2009
Ford Fusion 2006-2012
Ford Mustang 2011
Ford Ranger 2001-2011
Ford Taurus 2008-2009
Ford Taurus X 2008-2009
Ford Windstar 2001-2003
Lincoln MKS 2010
Lincoln MKX 2006-2013
Lincoln MKZ 2006-2013
Lincoln Mark LT 2011-2014
Lincoln Navigator 2014-2017
Mercury Mariner 2005-2010
Mercury Milan 2006-2010
Mercury Montego 2007
Mercury Monterey 2005-2007
Mercury Sable 2008-2010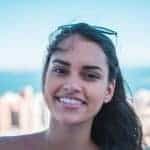 Lily Wilde
When I showed up here yesterday they were not walking out the door to leave due to Covid 19, they we're already out the door but the fellow asked me what I needed and I told him about the jammed lock on my Isuzu that was sitting in front of him.  To my surprise he jumped right in and tackled it and less than five minutes later, and for a pittance, we were both on our way.  Now that's taking care of your customers.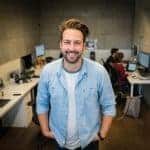 Dan Dukes
5 star because it was the cheapest for a key cut ($35)
5 star for customer service because Jimmy & Michael took us in last minute & were both very friendly!
5 star because of in and out service & Michael double checked his work before he let us walk away. He was very efficient & respectful!
We have nothing bad to say about them at all.
Very Nice people. I highly recommend coming here!